Atlanta Georgia based Aviation Services Company; Unifi Services recognized as Spirit Airlines' Service Provider of the Year for 2020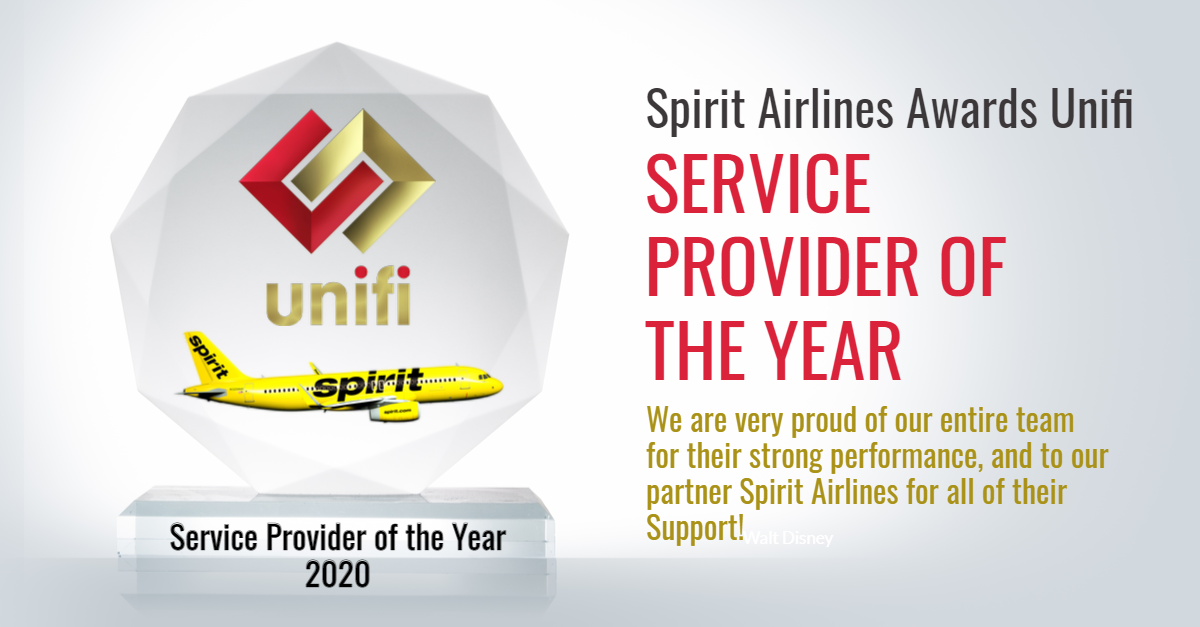 During 2020, companies balanced flight schedule changes, enhanced safety protocols, and an unprecedented shift in workforce supply. The Unifi team remaining focused on delivering safe and on time performance for our customers, and was recognized for their accomplishment by our valued partner, Spirit Airlines as their 2020 Service Provider of the Year.
"I'm very proud of this team, they really stepped up in 2020 ." Said Serge Elkhoueiry, Chief Operations Officer. "There were tough times for sure, but every time we encountered a problem the team came to the table with solutions and not excuses.  I think what makes our team stand out in the industry is our ability to adapt and deliver world class customer service!  It's the toughest times that define an organization and I'm confident that we can accomplish anything we put our minds to!  #weareunifi!"
Gautam Thakkar, Chief Executive Officer added. " We couldn't be happier with the partnership Unifi has with Spirit Airlines, and for all of their support and collaboration.  Our entire team is focused on delivering even better results in 2021 and beyond"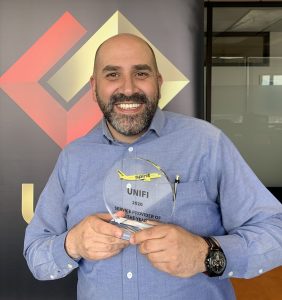 On behalf of the Unifi family, we are proud of the work that our teams perform for our aviation customers throughout our network of over 180 stations every day!  We are excited to share in the very well-deserved recognition for this team and look forward to a very strong 2021 and beyond as we further differentiate ourselves in the marketplace based on our people focused and process driven culture.
About Unifi Services
At our core, Unifi is an aviation services centric company with a technology enabled workforce. Our founding more than 40 years ago was based on expertise within the aviation marketplace. Unifi has an established presence in over 170 airports, incorporating 300+ aviation service contracts that employ over 22,000 employees in support of over 1M annual flights, and includes 22 of the top 30 US airports.
For more information visit our website at www.unifiservice.com or contact Luke Lindahl, Chief Commercial Officer at lukel@unifiservice.com.